Acolytes of investor Warren Buffett eagerly await his letter to Berkshire Hathaway shareholders. With the Saturday release of this year's letter, Buffett has now composed fifty-two of them, in which he ruminates on capitalism and the fortunes of the holding company that he runs.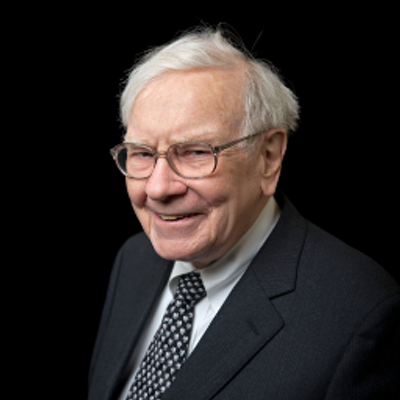 Berkshire Hathaway had a good, but not great year, with book value per share rising by 11% versus a 12% total return for the S&P 500. Buffett talked at length, as he has done in the past, about how Berkshire's corporate philosophy has shifted over time from primarily holding common stocks in insurance subsidiaries to being outright owners of businesses. Last year, Berkshire added to that collection of businesses by closing on its acquisition of Precision Castparts for more than $30 billion. Other subsidiaries include Berkshire Hathaway Energy, Burlington Northern Santa Fe, Iscar Metalworks, Fruit of the Loom, Lubrizol, and GEICO.
Insurance continues to be the cornerstone of the company. Aggregate underwriting profits increased this past year to $2.1 billion from $1.8 billion. Float, a favorite metric of Mr. Buffett that measures received premiums that have yet to be paid as claims, crossed $90 billion this year as well.
One area of weakness was the railroad, BNSF, whose revenues and profits declined from the previous year as the industry deal with sluggish industrial sector and steep declines in coal volumes.
It had previously been announced that Berkshire had opened common stock positions in Apple and several airlines. About $7 billion worth of common stock in Apple was shown in the annual report as well as $2.7 billion of Delta Airlines, $2.2 billion of Southwest Airlines, and $1.9 billion of United Continental. The airline stakes amount to 7.5%, 7.0%, and 8.4% ownership of the three respective airlines. In total, Berkshire's common stock portfolio was worth $122 billion at year end.
Mr. Buffett talked about share repurchases at length, although he seemed to not say anything on the topic that would revise his past statements. He criticized executives who are willing to repurchase shares at any price, holding up Berkshire's model as an example where shares will only be repurchased if the market value of the company declined to 120% or less of the book value. A further point of criticism from Mr. Buffett was levied against corporate executives who attempt to exclude stock based compensation from their "adjusted earnings."
The final section of the report reiterated the results of a bet that Mr. Buffett had made with a hedge fund manager several years ago concerning whether a basket of hedge funds or an S&P 500 index fund would perform better in the coming decade. With one year to go, the index has returned 85% and the basket of hedge funds about 22%.
You can read the full letter here: http://www.berkshirehathaway.com/2016ar/2016ar.pdf